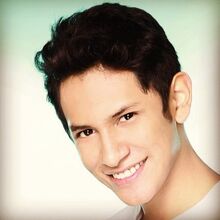 Bruno Coronel (born August 21st, 1992) is a Mexican voice actor who provides many voices in Mexican dubs of tv shows and animes. He is best known as the mexican voice actor for Cilan in Pokemon and Jinta Hanakari in Bleach. He also provides the voice of Ongo for a single line in Rita Adopts a Dodo.
Ad blocker interference detected!
Wikia is a free-to-use site that makes money from advertising. We have a modified experience for viewers using ad blockers

Wikia is not accessible if you've made further modifications. Remove the custom ad blocker rule(s) and the page will load as expected.