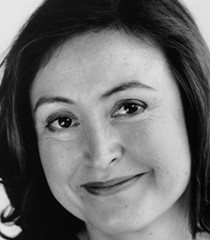 Maria Darling (born April 11th, 1966 ) is an English voice actress who regularly provides character voices for children's television programs in the UK and the US, as well as video games such as the Professor Layton series and the UK versions of the Ape Escape franchise. She also provides the voice of Goomo in the animated series, Jelly Jamm.
Ad blocker interference detected!
Wikia is a free-to-use site that makes money from advertising. We have a modified experience for viewers using ad blockers

Wikia is not accessible if you've made further modifications. Remove the custom ad blocker rule(s) and the page will load as expected.