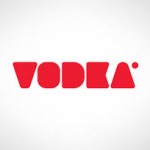 Vodka Capital was founded in 2008 by Víctor M. López, Steven J. Posner, David Cantolla and Juan Perea to
develop, structure financing and provide management for audiovisual content with clear international potential. Apart from Jelly Jamm, Vodka has also created and produced Bugsted, a transmedia format that combines videogame, TV mini-series and collectible action figures, co-produced by Televisa and Ánima Estudios.
Vodka's design strategy for the brand sees the videogame, series and toys rolled out across all platforms in territories including Germany, France and Mexico, among others. A licensing deal is in place with German company Simba for EMEA.
In addition to Jelly Jamm, Vodka is currently developing Pirata & Capitano, aimed at pre-schoolers; Bugsted, a multi-platform production consisting of a mini-series and game app, and Jelly Challenge, a game show for children.
Ad blocker interference detected!
Wikia is a free-to-use site that makes money from advertising. We have a modified experience for viewers using ad blockers

Wikia is not accessible if you've made further modifications. Remove the custom ad blocker rule(s) and the page will load as expected.